Web Conversion & Implementation
Responsive website conversions, mobile conversions, PSD to HTML and WordPress implementation.
EasyAnticheat.net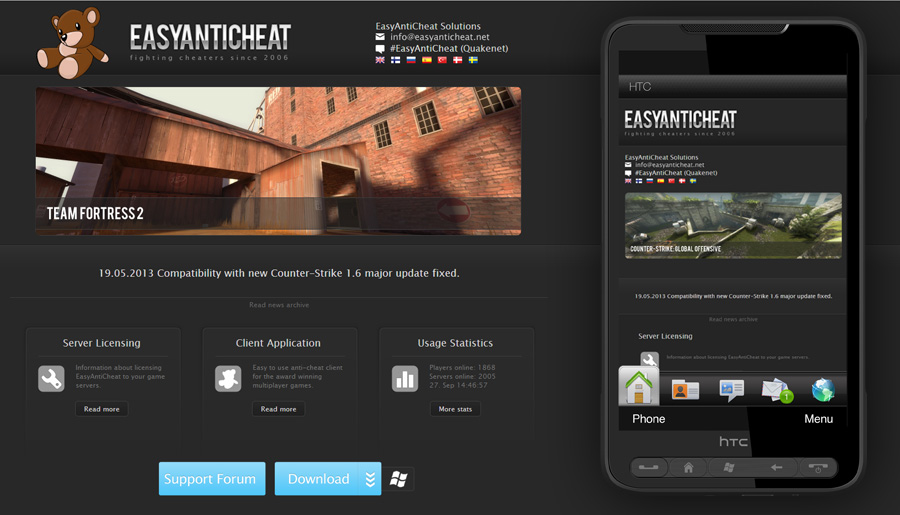 Visit the site
The website serves as a landing page and download site for an executable client which is used while running various games. Because the website is mainly accessed by gamers, a large portion of the visitors were using a low resolution (as low as 640*480) for increased performance in-game. This meant that it was important to have a website which worked for all resolutions - not just a mobile and desktop version. My task was to re-code the website's layout using CSS media queries so that it was responsive and would be optimised for all screen sizes, while maintaining the same design for desktop users.
WordPress Theme Development & Implementation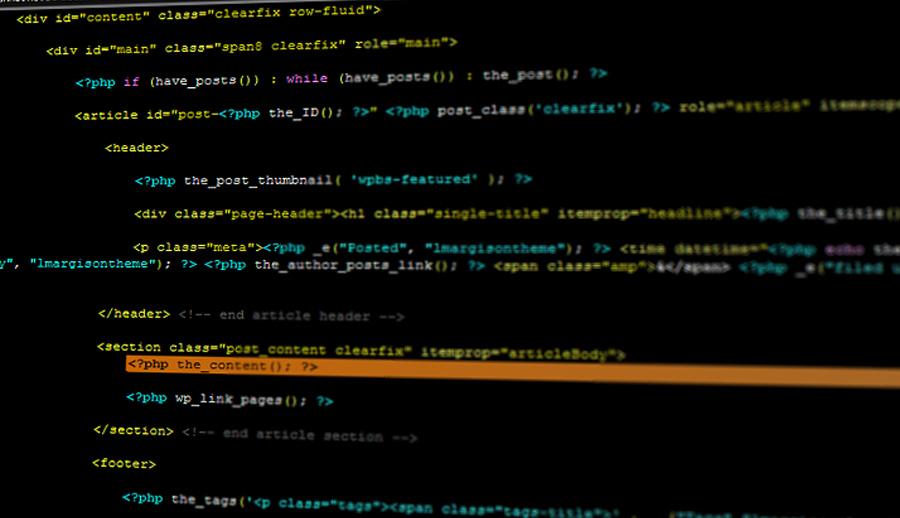 The main Content Management System (CMS) I work with is WordPress. It is easy for clients to use, and due to its popularity people are often already familiar with the interface. Although I work with other CMSs (such as OpenCart and Magento) the majority of sites I develop are WordPress based.
I have worked with WordPress for:
Theme design
PSD to WordPress conversions
HTML to WordPress conversions
Responsive WordPress theme conversions
(Basic) WordPress plugin development
Other areas of work: