Examples of
Web Development & Design
My recent projects relating to UI design, front-end web design, and back-end development.
OptimiseTheWeb.com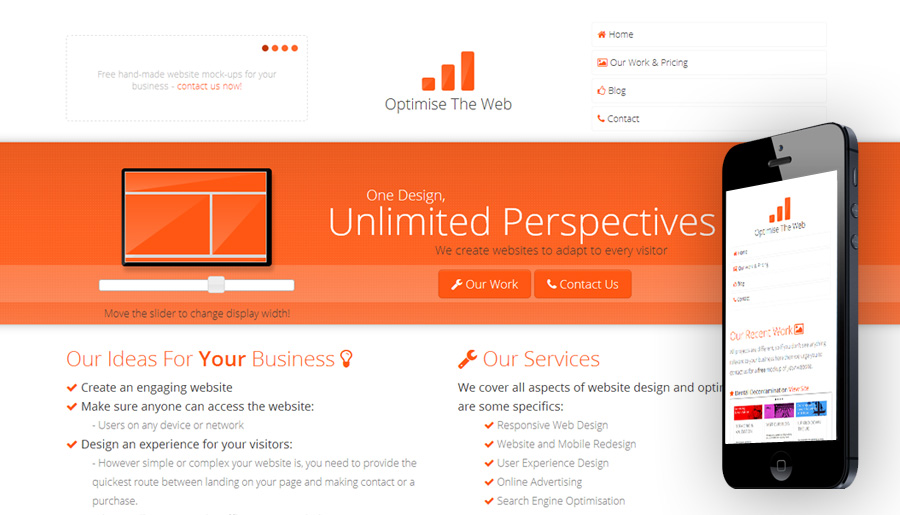 Visit the site
Optimise The Web is a personal website and business project which focuses on mobile and responsive site optimisation. I work directly with clients, and also as a subcontractor for established web developers and designers. My portfolio of mobile optimisation work and clients can be found on the website.
TaxiMatch.com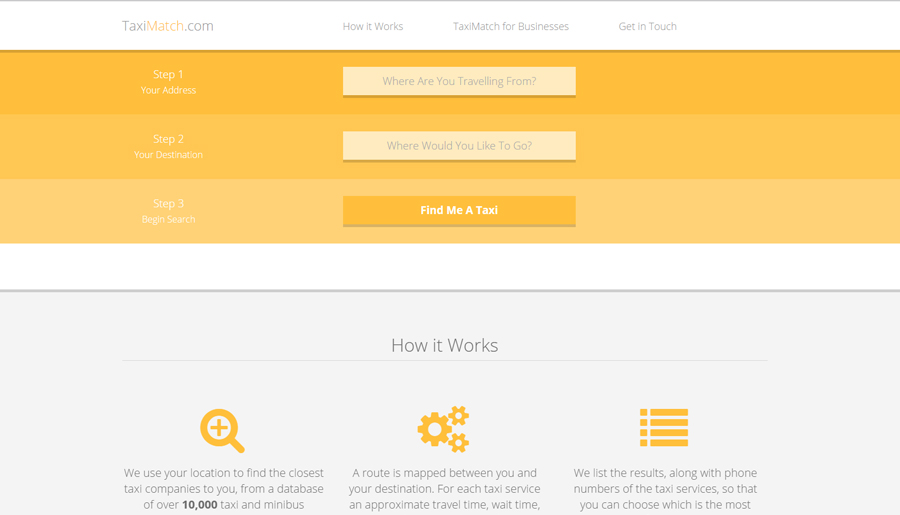 Visit the site
TaxiMatch is a web application developed to serve as a price comparison for local taxi companies. Using the Google Distance API it calculates the ideal taxi firm for the user - based on where they are travelling from / to. I designed the logo as a static logo, as seen on the website, and as an animated logo for the
promotional video.
Book A Bouncer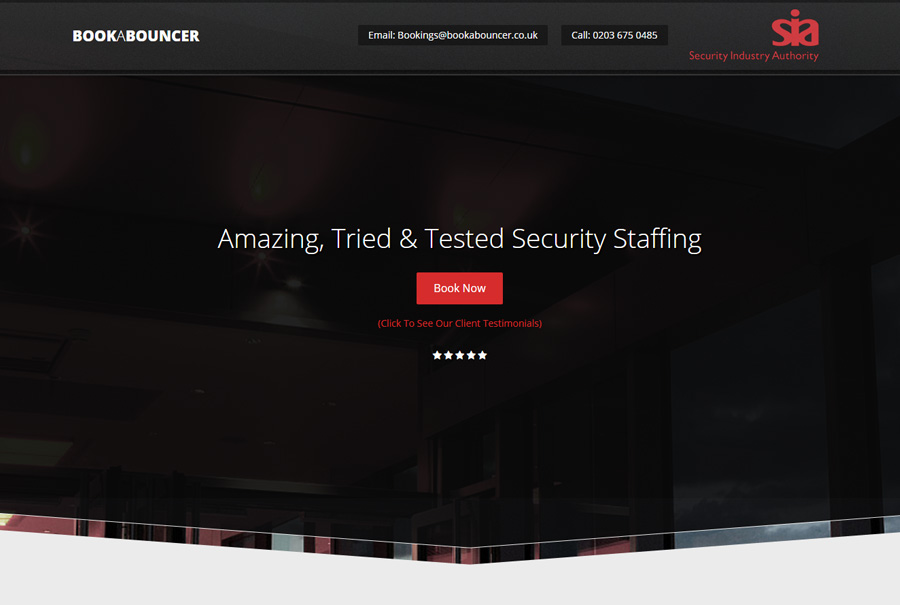 The client requested a simple web based booking application for security guards. I created the bespoke solution by integrating a custom coded JavaScript calculator and interface with WordPress as the back-end.
GetHired HTML Template

Visit the site
This is a template I made to be used as an online CV or portfolio. It can be customised to display work history on a timeline to present a professional resumé to potential employers.
SetRoutine Beta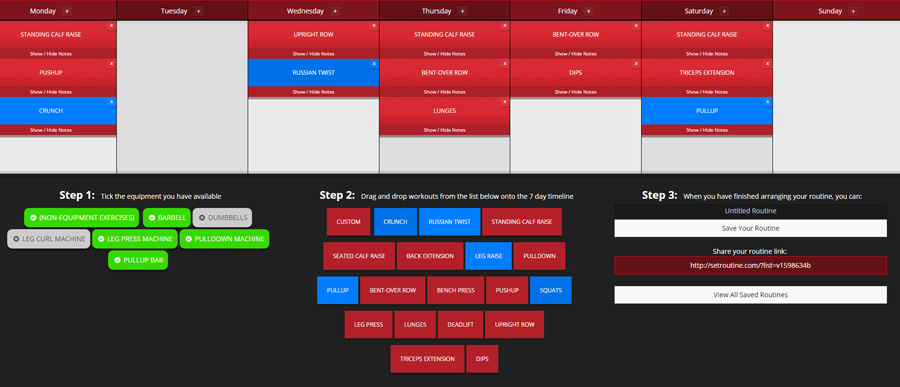 Visit the site
This is the original beta version of a workout routine planner application which has since been developed into a general habit / daily todo list manager. The application was developed as an experiment in utilising jQuery for more complex user interactions.
FlatStartup HTML Template

Visit the site
I created this responsive HTML blog template for sale on ThemeForest. It features multiple page layouts including a blog, portfolio and pricing page.
SmoothLanding HTML Template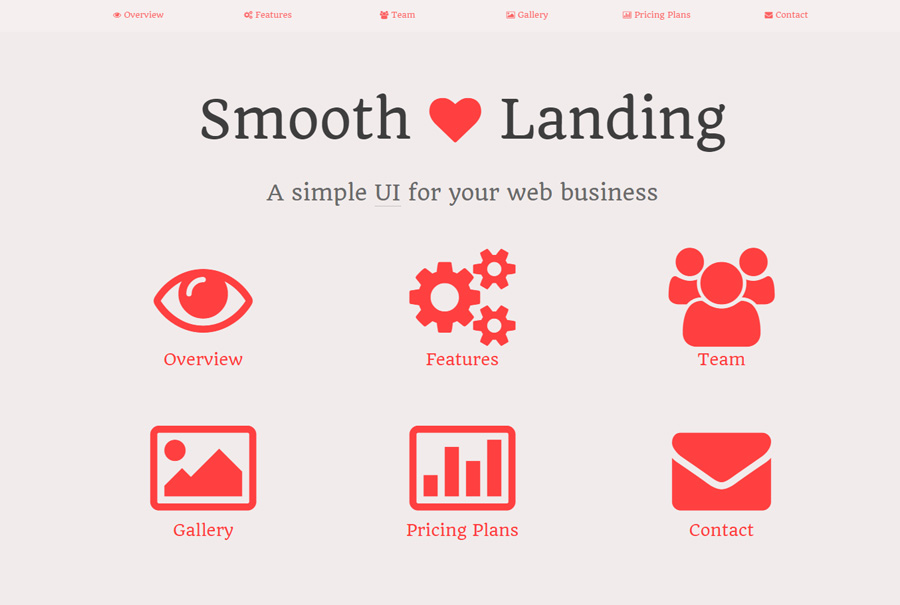 Visit the site
Here is another HTML template I created which uses a single page layout featuring large icons (
FontAwesome
) and scroll triggered jQuery animations.
Front-end and mobile designs: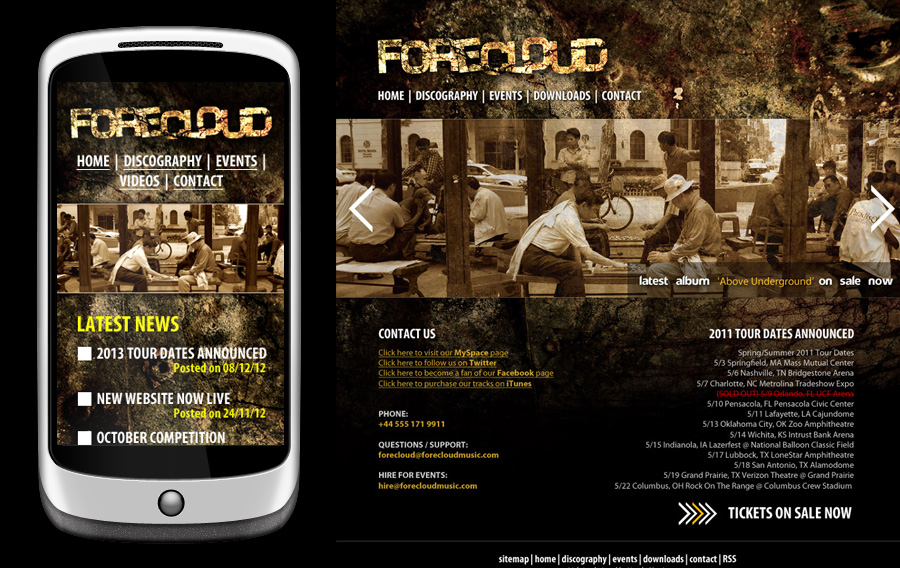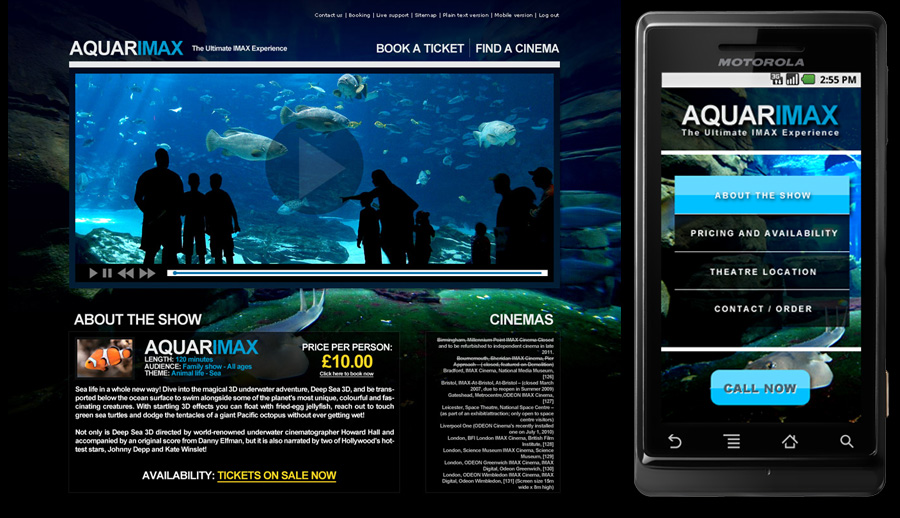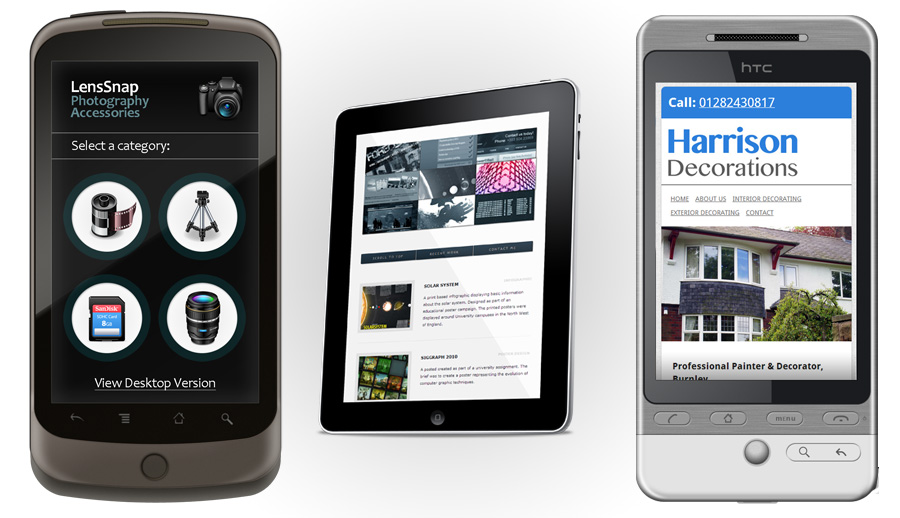 Other areas of work: